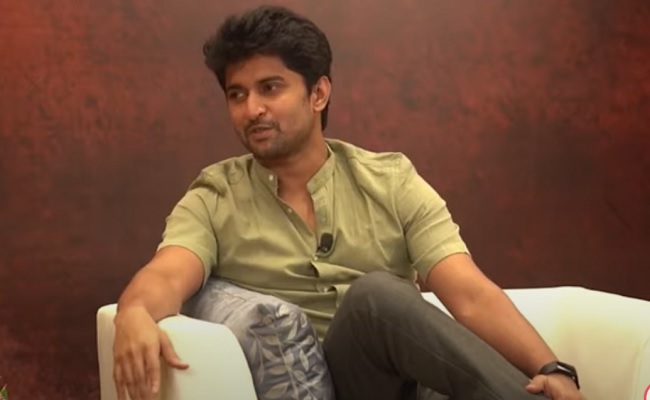 Speaking in Telangana accent has become the latest trend for actors in Tollywood.
Actors and actresses are increasingly playing Telangana protagonists and learning the accent to get the dialogues right.
Naga Chaitanya underwent training to get his lines correct in Sekhar Kammula's "Love Story".
Pawan Kalyan used a bit of Telangana slang in "Vakeel Saab". Now, Nani will be playing a youngster from the Khammam region in a soon-to-be-launched film.
A newcomer Srikanth will be directing the project. Nani has earlier played Telangana boy in films such as "MCA" but he never used the slang in his movies. This time he wants to do it.
The film will commence once he completes the shooting of Mythri Movie Makers' "Ante Sundariniki".
Nani is known as a natural actor, and he earlier got Rayalaseema and Nellore slang perfectly.