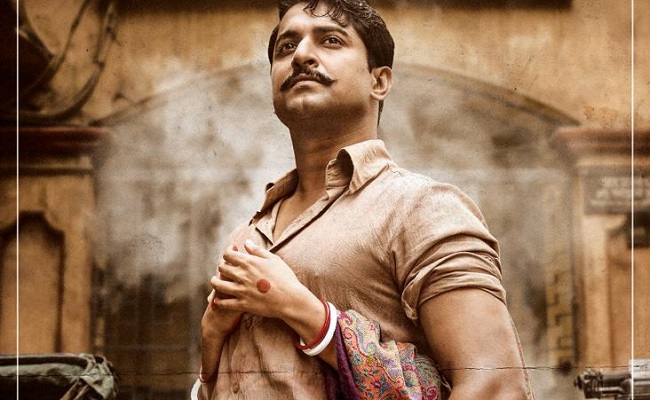 Tollywood's one of the legendary lyricists Sirivennela Seetharama Sastry who passed away recently penned his last song for Nani's Shyam Singha Roy.
As informed by Nani, Sirivennela has also penned another song which will be revealed soon and the makers dedicate the movie to the lyricist.
Director Rahul Sankrityan turned emotional and informed that Sirivennela laughed out loud after completing the lyrics for the song, saying, "this might be my last song".
"Sirivennela initially said he couldn't complete the song due to his ill health, but he thankfully completed it. Irony is that, the song was recorded on the day of his funeral."
The song called Sirivennela will be out on 7th of this month and today they have unveiled a promo.
Few lines in the song are enough to tell the greatness of Sirivennela's writing, wherein Mickey J Meyer scored a classic number.
Anurag Kulkarni has sung the song expressively and overall, the last song of Sirivennela is a magical one in terms of all aspects.
Produced by Niharika Entertainment, Shyam Singha Roy will hit the screens on December 24th.