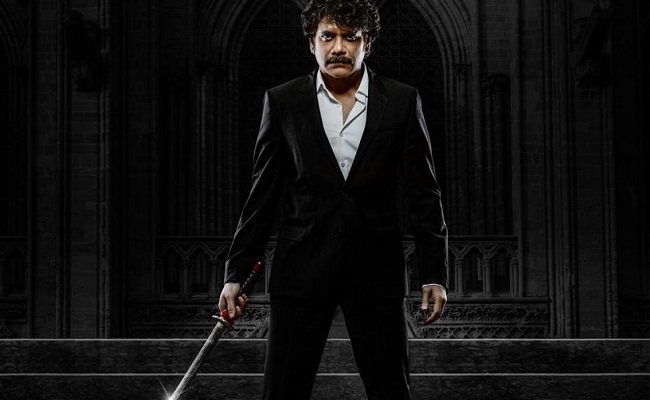 Nagarjuna is familiar to the Bollywood audience. He also portrayed a key role in the pan India film Brahmastra.
Now with the same vigor he is making plans to release his film Ghost in Hindi. Just because of Nagarjuna's wish it is happening in Hindi.
The Hindi satellite and digital rights were sold out long ago. It is difficult for the producer to release this film in Hindi at this juncture. So, only the buyers who bought Hindi satellite and digital rights can make it happen.
The buyer was brought to Hyderabad to show the film and finally made him agree for the Hindi dubbing.
If it performs in Hindi at the theatres, only the buyer is going to get benefitted fully.
Sources say that Nag and the buyer also made an agreement to face the situation of no-response at the theatres in Hindi belt.
On the other hand Nagarjuna is releasing the film Ghost in Vizag on his own.