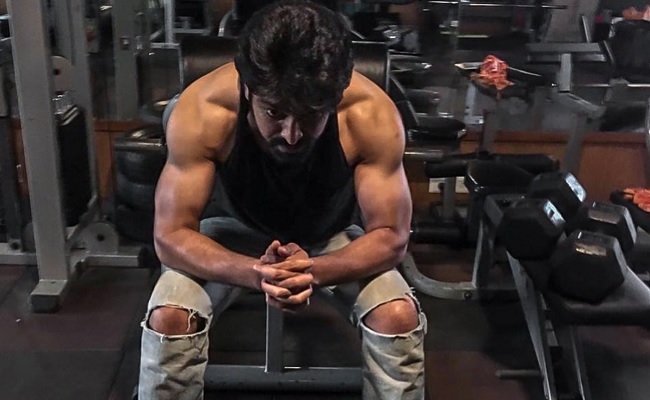 Hero Naga Shaurya amazed one and all with his first look poster of NS 20 where he's seen with 8 pack abs.
He didn't cheat on his diet even in lockdown and continued to hit gym daily, as he was needed to be ready whenever he gets call from his makers to resume the shoot of the film.
Naga Shaurya says diet and sleep played significant roles in the transformation to attain 8 pack abs for Santhossh Jagarlapudi directorial. He completely avoided mutton and ate fish and boiled vegetables.
Shaurya's workout regime was from 5:30 AM to 8:30 AM and the warm-up session included 15 mins of treadmill.
He earlier used to sleep at 11 PM. But, during this process, he went to bed at 8 PM.
He slept at his trainer Antony's personal gym for several weeks. It took him 9 months for him to attain the desired look.
Naga Shaurya was a national level tennis player, before venturing into films. Thus, it was not a tough task for him to learn Archery.