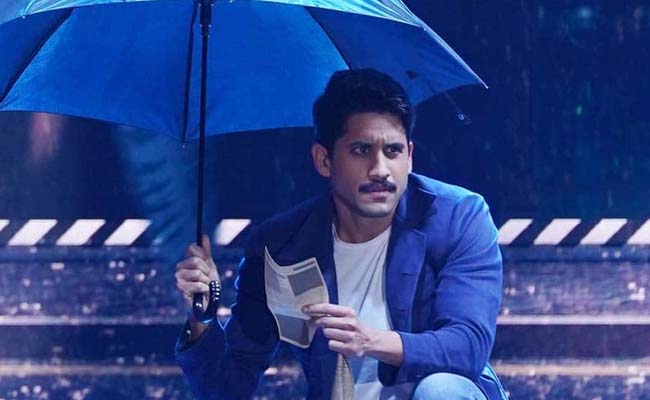 Pulling off a hilarious new gig for their upcoming web-series 'Dhootha', Tamannaah Bhatia pranked her fellow co-star Naga Chaitanya, only to find out that the joke was on her the whole time as the actor was well-aware of everything.
In a video posted by Prime Video, Tamannaah was seen getting her last touches of make up being done when she got a sudden visit from the 'Manam' actor on-set. Pranking him, the 'Baahubali' actress said: "Chaiya, what a surprise. Great to see you, but what are you doing in Mumbai?"
Responding to this, Naga answered: "Great to see you Tamannaah as always, you look great. But I think there has been a mix-up, I think this is my set."
Baffled by this, the actress said: "No this is my set. I think you are confused." Handing over the set-sheet to him rather coyly, she said: "Here read this, it says Tamannah Bhatia."
Confused, the actor called his agent and asked for clarification saying: "This is my set, it is clear, but now there's been a mix-up. Please check and tell her."
Then taking the phone from the star, the 'F3' alum led the actor to another area of the studio which got him baffled. Expressing his surprise at the awkward set which looked like it was arranged for the birthday party of a 10-year old, he said: "Umm…Tamannaah? I think we are at the wrong place because it looks like we just crashed a child's birthday party. Are you sure this is a set?"
Smiling, the actress was standing behind a dashboard covered by a blanket. Taking it off, she unveiled the surprise as the board read: " Welcome to Amazon Prime Video Naga Chaitanya."
Taken aback, the actor hugged Tamannah and said: "Thank you, I did not expect this. But wait, I also have a surprise for you."
Reaching into his coat pocket, he took out a blue envelope and handed it over. As the 'Lust Stories 2' actress was opening the letter intrigued, wondering what it was, it turned out to be an UNO reverse card move as Naga Chaitanya already knew what was going on and merely played along the ruse.
The letter much to her surprise read: "Tamannaah Bhatia pulls off hilarious prank on Chaiy to welcome him to Amazon Prime Video? How did you know this?"
To this, the 'Bangarajju' actor turned his face to the camera and coyly replied: "To find out, watch 'Dhootha'."
The web-series will premiere on the platform on December 1, and follows the gritty tale of a journalist who finds himself engulfed by supernatural events that are at the nexus of many mysterious and gruesome deaths, and are now shadowing over his family.