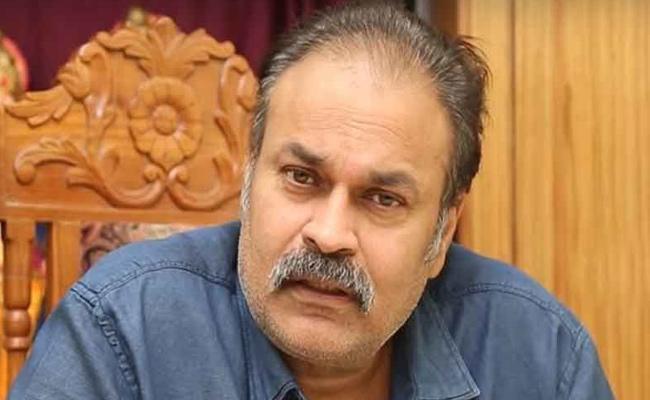 Having no other activity – film shooting or political movements – to do during the lockdown period, actor-turned-politician and Jana Sena Party leader Konidela Naga Babu seems to have decided to be in the news with his controversial and debatable comments in the social media.
After kicking up controversy with praising Nathuram Godse and describing Mahatma Gandhi's murder as debatable issue, Naga Babu went on to say that apart from the image of Gandhiji, he would like to see the pictures of Subhash Chandra Bose, Chandrasekhar Azad, Bhagat Singh, Lal Bahadur Sastry, P V Narasimha Rao, Veer Savarkar and Vajpayee on the currency notes.
Now, on Saturday, Naga Babu turned his attention on Hindu temples. Recalling the comments made by Bharatiya Janata Party MP Satya Pal Singh, he said there was a demand from people that Hindu temples should not be governed by state governments.
"Good move from the central govt at last. I too demand same. All Hindu temples should be run by non govt persons and highest religious people in hindu dharma (sic)," he tweeted.
He went on to tweet: "Any state govts or central govt should not involve in religious institutional matters, unless it harms or disturbance or nuisance to general public (sic)."
Naga Babu said he would like see people like Chaganti Koteshwar Rao garu, Garikapati Narasimha Rao garu, Geetha Gangadhar garu and Samavedam Shanmukha Sharma garu, who had sacrificed their lives for protection of Hindu Dharma, in the managements of various temples.
He said the intervention of state and central governments in the management of religious institutions would create more and more problems to the Hindu dharma.