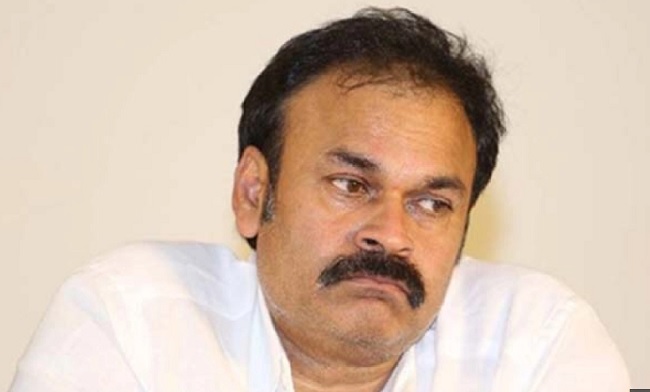 Naga Babu's tweet on Godse didn't go well. He has been facing strong criticism from all quarters. Even cases are being filed against him.
He thought the tweet would bring some brownie marks from BJP high-command but his brother Pawan Kalyan's Jana Sena party has landed in an embarrassing situation.
Jana Sena followers themselves have tweeted against Naga Babu. They asked him not to harm the party with his senseless tweets.
So, he has now clarified. Naga Babu tweeted that his tweets are no way reflect Jana Sena party's view. He said his tweets are his personal opinion.
"Whatever i tweet on anything,it's my personal responsibility.janasena party or any of my family has no involvement in my opinion," he tweeted.
Naga Babu has realized that 'Godse' tweet boomeranged.
Whatever i tweet on anything,it's my personal responsibility.janasena party or any of my family has no involvement in my opinion

— Naga Babu Konidela (@NagaBabuOffl) May 20, 2020