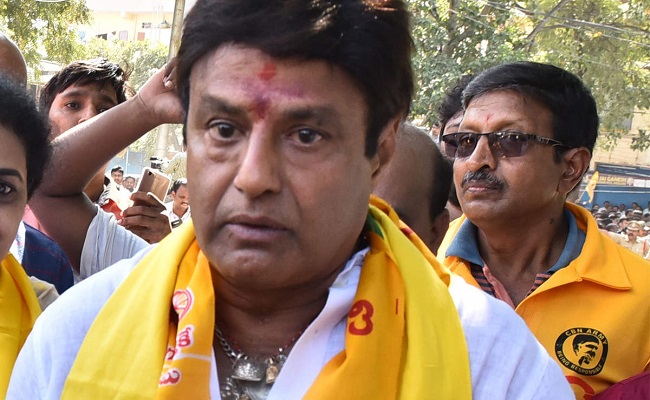 Nandamuri Balakrishna, the senior hero and present MLA of Hindupur is giving interviews on the occasion of the movie "Aditya 369" turning 30 years.
In the process he sincerely confessed that he imitated whatever the director Singeetam Srinivasa Rao asked him to do while shooting that film. He said that the best way is to imitate someone to bring newness in performance.
He continued, "I tell my heroines to observe 10 girls dancing there, pick up the best one and simply copy her. Even the big actresses like Madhuri Dixit did the same. They used to imitate choreographer Saroj Khan".
Sharing his opinion about how the actresses like Sridevi learned acting, Balakrishna said, "Coming to the other acting skills, my father taught Sridevi and all by slapping on their buttocks and stamping on their feet. They used to dance with soft moves but since my father was rough he made them dance to his style by paining them to come out with new expressions. They learned acting that way".