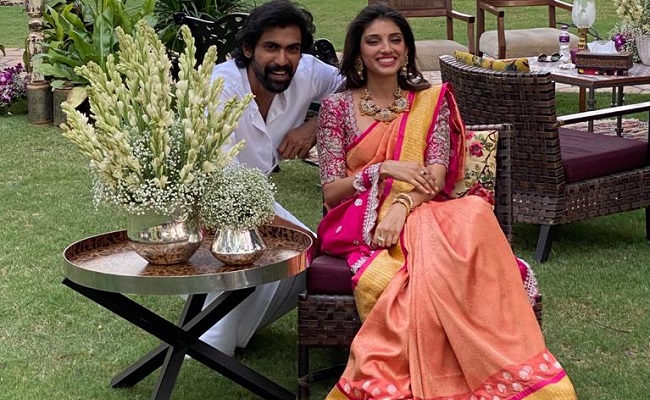 Rana Daggubati, who got engaged to Miheeka Bajaj, has opened up his relationship with Miheeka and how and when the cupid struck between the duo. In an exlcusive conversation with Lakshmi Manchu on her show 'Locked Up With Lakshmi' on Insta, Rana divulged details about Miheeka.
When asked how he had met Miheeka, Rana said, "I know Miheeka from long time and i knew her because she is the classmate of Ashritha ( Venkatesh's daughter)."
However, it took a while to develop love between the duo. Rana hasn't developed feelings for Miheeka initially. After meeting her after longtime, both Rana and Miheeka said to have felt for others.
"I've always believed that when you're ready for marriage, you just know it. When you meet the right person at right time you just know it that you want to settle down with that person. The same thing happened with me. When I met Miheeka after longtime, I felt she's the one for me."
Rana said he had informed his parents and they were quite shocked. After taking his parents consent, he said to have approached the girl.
On work front, Rana is waiting for the release of Haathi Mere Saathi. He is planning to be part of an animation show that will have a release on OTT platform.
"OTT is a different platform and different media. We can explore as an actors. For actors and writers it might be fun," Rana says before signing off.
CLICK HERE!! For the In Depth Updates on all the OTT Content