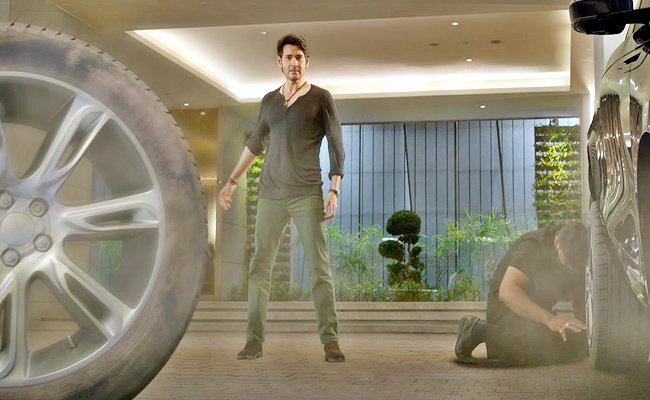 The long-awaited day has finally arrived and Mahesh Babu is back on screen with 'Sarkaru Vaari Paata', after a gap of more than two years.
The responses of the audience at the theater after the first day morning show are recorded by greatandhra.
Here are a few:
- "Mahesh Babu's films always carry a social message. I like the film a lot for it's comedy track in the first half as well. Mahesh Babu looks awesome throughout the film".
- "I liked the first half but the second half is average. It's not so appealing and didn't meet the expectations. But the costume and styling of Mahesh is good"
- "It's a must watch film by all bank employees and middle class population. The social message in the interest of nation's treasury is very interesting"
- "It's a film that exposes how the big biggies like Vijay Mallya and Nirav Modi become loan defaulters but still live happily. We also have such people around us who are living in Delhi under the protection of some political forces. Ultimately the middle class people are suffering unknowingly. Parasuram exposed a great point of how middle class people are used to cover the losses incurred by the big defaulters".
- "It's a wholesome entertainer with songs, action, comedy and romance. The intro, interval and the bank scenes are fantastic. Keethy was given 75% screen presence in Ma Ma Mahesha song. It's a must watch"
- "There is content in the film. Middle class people connect to this emotionally. Fights are interesting. Parasuram did his best choosing a right subject. There are only three songs and all are good"
The talk is mixed but the situation seems to be on the right side. It has to be seen how the film performs at box-office.