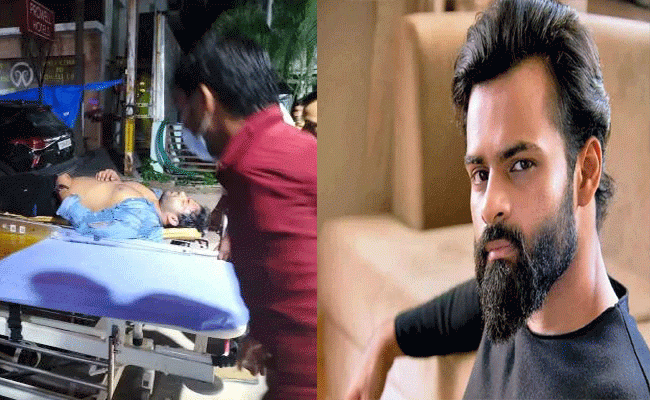 Sai Dharam is safe, stable and has nothing to worry about his health now. This is the information from reliable sources.
It is known that Sai Dharam Tej met with a road accident on 10th September at 8 PM and was unconscious. He was admitted to the hospital and the treatment has been going on.
He also underwent a surgery to collar bone successfully. But he is still on respiratory support.
But keeping him for more than a stipulated number of days on the ventilator may result in adverse effects.
So the medical team and the mega family discussed removing the ventilator and implementing alternative methods.
Pawan Kalyan, taking a break for the shooting of Bheemla Nayak went to Apollo Hospitals and discussed this matter.
Sources say that the ventilator will be removed either today or tomorrow and the alternative treatment will be continued.