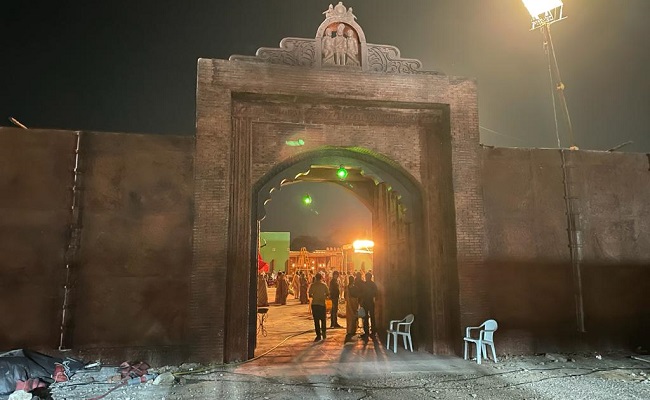 The makers of Nani's Shyam Singha Roy have erected the costliest set in the actor's career for a crucial sequence in the movie.
The set which was erected ten acres of land on the outskirts of Hyderabad cost a whopping 6.5 Crore Rupees to producer Venkat Boyanapally.
Art Director Avinash Kolla has erected the set which took 1000s of workers several months to complete.
The set has become the talk of the town but COVID second wave stopped the shoot. They are left with ten days of work to be done in this set. They are waiting for the cases to come down to resume the shoot.
But then, the recent rains in Hyderabad brought the set down. This is a massive loss to the producers now. Shyam Singha Roy is a period drama in the backdrop of Kolkata.
Mickey J Meyer composes music for the film which is directed by Rahul Sankrityan.