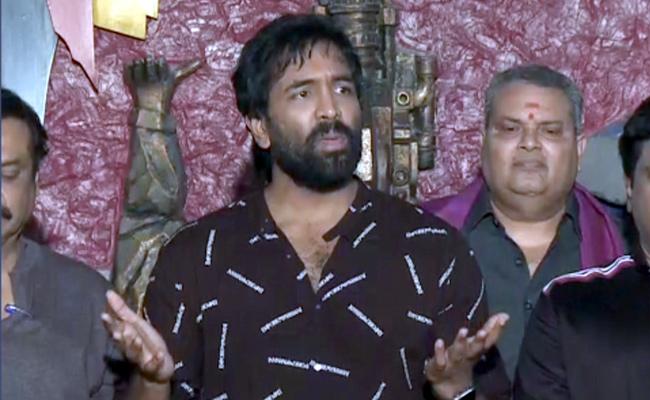 When Manchu Vishnu announced his candidature for the post of MAA President, it came as a surprise because active heroes normally do not contest these elections.
It's either seniors like Murali Mohan or some small timers who are backed by the top guns. Vishnu does not fall in either category.
Nevertheless, this election campaign has witnessed heated exchanges between the two panels providing the people with plenty of entertainment.
Nevertheless, win or lose, this election can only have a positive result for Vishnu. How?
The kind of publicity he has got in the media since the time he jumped into the fray is way beyond what he used to get for his films.
He has been consistently hitting the headlines and this can only help the business prospects of his future projects.
Suffice to say that the Manchu lad stands to lose nothing from this election.