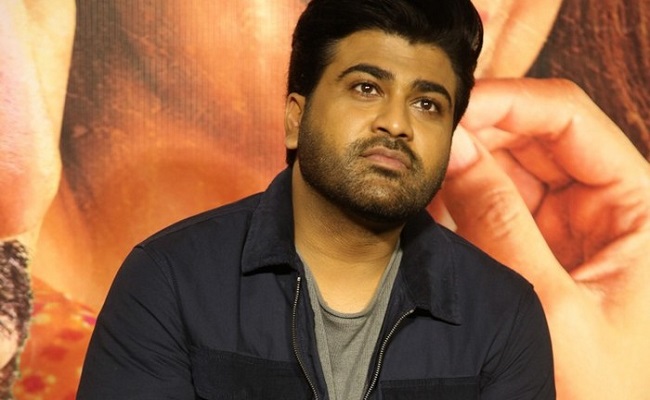 Sharwanand and Siddharth starrer Maha Samudram trailer has been unveiled just a while ago to wonderful response and everyone is appreciating director Ajay Bhupathi for narrating a gripping tale in an intriguing manner.
During the trailer launch, Ajay said that Maha Samudram is an emotional journey. "It took long time for me to find two appropriate actors to play the lead roles.
Sharwa okayed the script in single sitting. Characters in the movie are very complicated. There will be different emotions between Sharwa-Sid, Sharwa-Aditi and Sharwa-Anu. Then who's Sid? You will know answers when you watch the movie."
Ajay clarified that Maha Samudram is a fictional story narrated in a realistic way. He also revealed the story behind the title.
"Maha is name of a female character. I can't disclose now who played the role. Coming to Samudram, it will have two characterizations. While the one is silent the other is aggressive like a wave. You need to wait till the release to know who's is silent and who's aggressive in nature."
Sharwanand stated that he got a good friend in form of Siddharth.
"I'm very happy to work with him. Producer Anil Sunkara is happy to release the trailer on the day of Dookudu completing a decade. It's a good sign. Love Story is releasing tomorrow. Everyone should come and watch the movie in theatres. Government too gave permission for 100% seating occupancy. Maha Samudram will be releasing on October 14th and many other films are lined up for release.
Ajay Bhupathi didn't give me the space to ask him any questions, during the narration. While RX 100 revolved around 4 characters. Maha Samudram's story revolves around 9 characters. I haven't heard a film with such depth in the script."
Sharwanand also clarified that Maha Samudram is a family entertainer incorporated with all emotions.
Anu Emmanuel also attended the event alongside cinematographer Raj Thota and music director Chaitan Bharadwaj.