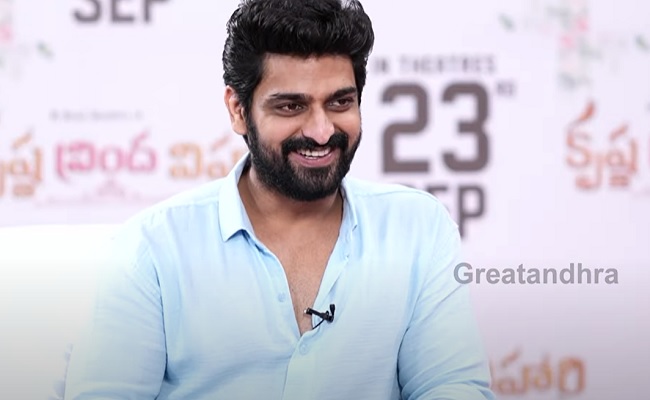 Naga Shaurya has played the role of a Brahmin hailing from Agraharam who comes to city on job purpose in his ready for release movie Krishna Vrinda Vihari.
The actor in his exclusive interview with us reveals he will respect every community and there's nothing objectionable in Krishna Vrinda Vihari.
"Nobody or no community will be disappointed, after watching the movie. It won't hurt Brahmin sentiments, that's I can assure."
Shaurya says he tried to imitate body language and diction of Avasarala Srinivas for the character.
"Avasarala is also Brahmin. So, I tried to imitate him. He also watched the movie and liked it."
He informs Krishna Vrinda Vihari is a perfect family entertainer with loads of fun.
"The Brahmin getup is there for 20 to 30% of the movie, whereas I'll appear in modern getup in rest of the movie. This guy goes to city from Agraharam. His lifestyle changes, after entering the city. The story is totally contemporary."
Anish R Krishna directed the movie and Shaurya affirms the director is very good at dealing comedy.
"I watched his first movie Ala Ela. Not many directors are good at handling comedy. But Anish is an expert in this. The movie has come out really well. I watched it more than 20 times so far."
Shirley Setia played the female lead.
"I watched a movie on Netflix and I thought she would be right choice for our movie. Anish too liked the idea and then we approached her. Shirely's character is quite contradictory to my character. While I'm traditional, she's very modern."
Shaurya says his movie with Avasarala Srinivas will be one of the greatest movies. Watch the video for full interview.