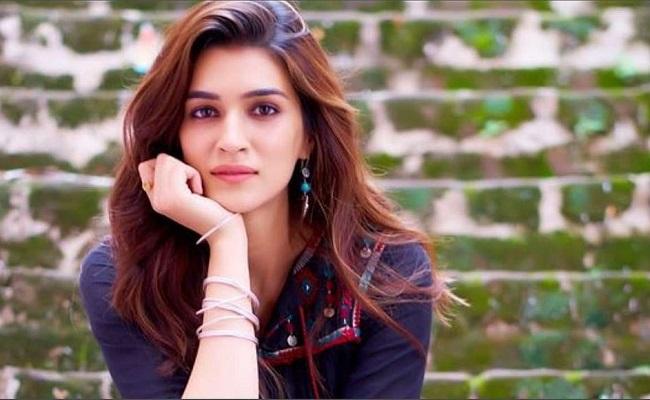 Actress Kriti Sanon, who recently won the National Award for the Best Actress which she shared with Alia Bhatt, has revealed how she got Covid-19 back in December 2020.
The actress shared that she's very comfortable and liberal when it comes to sharing food with people whom she is very close to, and that's the reason how she got Covid-19.
The actress told Curly Tales that she is not very finicky about sharing food and eating from the same cutlery.
"I can eat jootha (shared food) with people who I know and I'm really close to and that's how I got Covid," she said as she burst into laughter.
Kriti was diagnosed with Covid-19 in December 2020. At the time, the actress took to her Instagram to share the news of her contracting the bug.
She had written: "I'd like to inform everyone that I have tested positive for Covid-19. There's absolutely nothing to worry as I'm feeling fine and have quarantined myself as per BMC and my doctor's advice.
"So I'm gonna ride this tide, rest it out and resume work soon. Till then, I'm reading all the warm wishes and they seem to be working. Be safe guys, the pandemic hasn't gone yet."
Kriti recently won the National Award for her work in the film 'Mimi' which touched upon the subject of surrogacy. She shared the award with Alia Bhatt, who was feted for her work in Sanjay Leela Bhansali's 'Gangubai Kathiawadi'.
The actress earlier told IANS that she was in a meeting at her house when she started getting the calls and was completely unaware about her Best Actress win.
She told IANS: "I couldn't understand what was going on. I usually don't step outside the meetings to take calls but this time I had to, and that's when I really got to know the news.
"I was so elated and emotional that I had to pause the meeting and run down to give my parents a hug and tell them the news and then everybody was really emotional. It's a moment that I will never ever forget in my life."