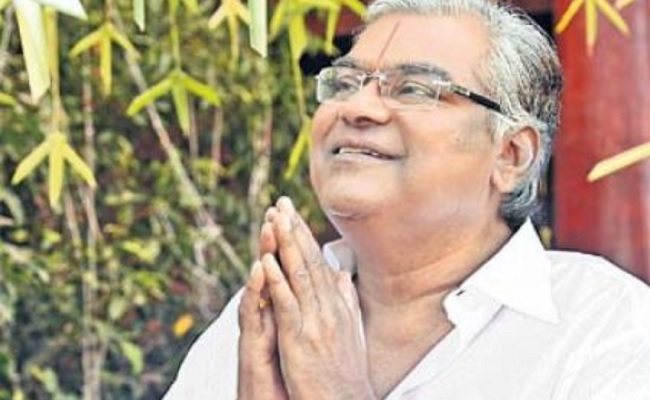 Kota Srinivasa Rao declared that he is loyal to Kammas as he has eaten 95% of food in his entire career due to them.
In an interview, answering a question Kota Srinivasa Rao said, "There are caste feelings in the film industry and there is no doubt about it. But I respect the caste that fed me for 40 years. I ate 95% of the food given by that community. The remaining 5% may be from Rajus and Reddies. I am saying this openly".
It is known that the actors like Benarjee, Tanish and Prabhakar wept for the rude behavior of Mohan Babu on the election day.
Talking about Mohan Babu's nature Kota Srinivasa Rao shared, "Mohan Babu is an angry man. His words are sharp and hurting. But he is not a dangerous person. Many times he shouted at me and said that he would blast my face. He shouts at everyone in the industry. No one is an exception. I told him once that we may take it easy, but wouldn't look if someone sees. But he is like that".
On the whole, Kota Srinivasa Rao implying that 95% of the film industry has been running because only of Kammas is a debatable topic now.