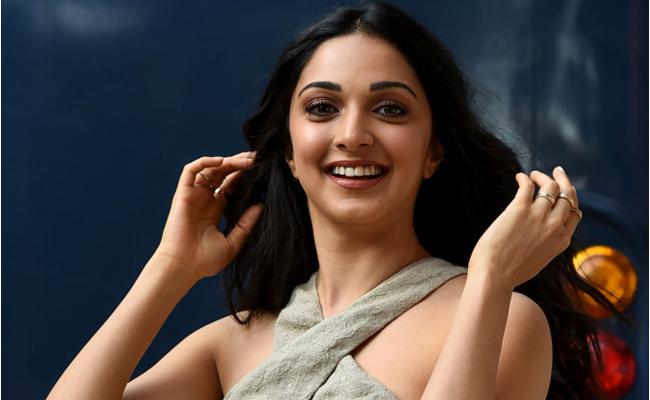 The prolonged lockdown has kept the beautiful actress Kiara Advani between four walls on par with any other citizen of India. But what is she doing now? How is she spending her time?
Well, to say in three words she is on "Ludo", "Kichdi" and "Stranger Love". Well, they are not the titles of her new films or web series.
She says that she is happily playing Ludo and Uno with her family members which she used to play during her school going days in childhood. She is also spending time watching the movies from her childhood times. That way she is enjoying a bit of nostalgia.
Then she confessed that she has mastered cooking in these lockdown days and thanks to recipe books and videos. She can now stir up her favorite Kichidi and some vegetarian dishes. She also said that she can cook anything including gajar ka halwa or cake or cookies.
Apart from this, she has shared an interesting thing that she has developed a bong with a stranger. Well, she is a blogger who was diagnosed as Covid 19 positive.
She said, "She was a complete stranger, yet we connected. I stayed in constant touch with her during her stay in hospital. Thank God she is fine now".
Though the first two things are easily imitable by all of us, the third thing is something really interesting. It needs a great heart to do that. We should appreciate Kiara Advani for this.
She is truly inspiring and throwing a great idea indeed. It is really a great thing for Covid 19 patients to get a call from celebrities.
The positive energy with that call may make their Covid 19 negative. Kudos to you Kiara!