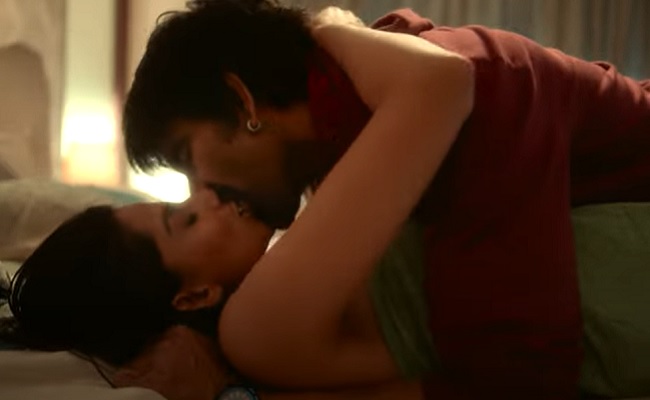 Ravi Teja's upcoming action entertainer Khiladi's theatrical trailer has been unveiled just a while ago.
Ravi Teja appeared in a role with dual shades. While he is funny and romantic in one character, he looks cunning in other character.
Action sequences are choreographed in a jaw-dropping manner, while the trailer shows all the commercial ingredients incorporated in the movie.
There is romance between Ravi Teja and the two heroines played by Dimple Hayathi and Meenakshi Chaudhary. What's more, the video showed lip-lock sequence between Ravi Teja and Meenakshi.
Arjun appeared in an intense role, while Anasuya seems to have played a hilarious role.
On the whole, Khiladi trailer gives an impression that the film is a high-voltage action spectacle and a commercial entertainer laced with elements for all sections.
Ravi Teja steals the thunder with his action-packed performance, wherein both the heroines looked glamorous.
Ramesh Varma presented Ravi Teja in a mass appealing avatar and he made the movie as a stylish action entertainer.
Khiladi is getting ready to hit the cinemas on 11th of this month in Telugu and Hindi languages.