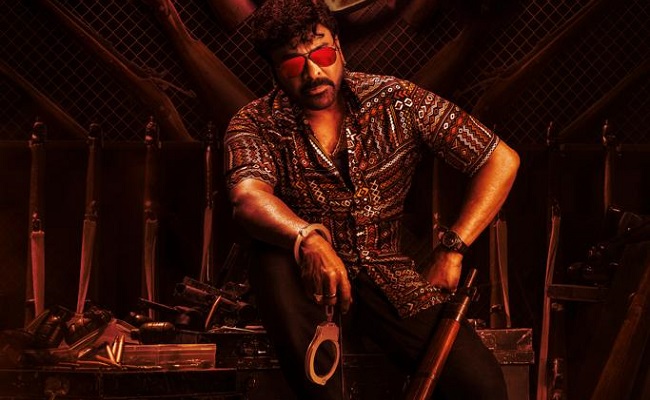 The movies released in January of any year should be classified as 'before Sankranti and after Sankranti'. Big movies are released every year on Sankranti.
Generally there will be the domination of one film in this season. The same scene was repeated in January 2023 as well. This time the domination is from 'mega'!
Whenever movies are ready for Sankranti, the box office looks dull in the first week of January. That is natural. The situation is the same in the first week of this January as well.
Small films like Pratyarthi, Michael Gang, Dostan, Journey to Kashi were released. All these films that came out with the intention of running for 3 days have flopped.
After these movies, Mahesh Babu's old film 'Okkadu' was re-released. It sounded good on the first day. But it cannot be put in the hits list. This is a movie released for fans in limited theatres.
The Sankranti movies started buzzing with 'Tegimpu'. This movie starring Ajith as the hero did not get much popularity in Telugu. As the theaters were not occupied by any other big film by that time, Tegimpu was recognized as the biggest Tollywood release in Ajith's career. Apart from that joy, not many tickets were sold for this movie.
And with Balakrishna starrer Veerasimha Reddy, the real Sankranti buzz started. Directed by Gopichand Malineni, this movie got record openings. In other words, Veerasimha Reddy became the biggest opener in Balayya's career. But from the next day, the collection of this movie decreased.
After Veerasimha Reddy, Waltair Veeraya entered the theaters. This movie starring Chiranjeevi became the Sankranti winner. Directed by Bobby, this movie got a hit talk from all areas. It was also a super hit overseas. So Waltair Veerayya became the Sankranti winner this year.
After Balayya and Chiranjeevi movies, Varasudu and Kalyanam Kamaneeyam were released but failed to make a big impact at the box office. Vijay's film's collection fell as the audience patronized only the big straight films. And no one bothered about Santhosh Shobhan starrer Kalyanam Kamaneeyam.
As Waltair Veerayya stood strong, no new movies were released in the following week. More importantly, the emptying theaters of other movies for Sankranti were also allotted to Waltair Veerayya. For the second week in a row, Veerayya made a fuss.
In the last week of January, the movie 'Hunt' came as a Republic Day gift. Sudheer Babu starrer movie got flop talk on the first day of its release. Movies like 'Malikapuram', 'Sindhuram' and 'Valentine's Night' which were released a little before this movie could not make a big impact.
The dubbing movie 'Pathaan', which came as a Republic Day attraction, earned decent collections in Telugu states.
Overall, although the number of movies released in the month of January was less, Waltair Veerayya made up for that deficit. Apart from being a Sankranti winner, this movie is also guaranteed to be in the list of biggest hits of this year.