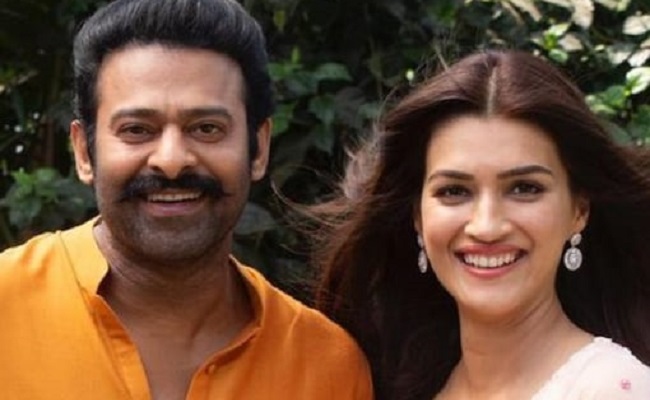 Actress Kriti Sanon has once again addressed rumors about her relationship with Prabhas.
Both Prabhas and Kriti Sanon have publicly denied reports that they are dating, stating that the rumors of their relationship were completely made up.
In a recent interview, Kriti Sanon went into greater detail on this topic, revealing that actor Varun Dhawan's behavior deeply hurt her. During a show, Varun Dhawan suggested that she was seeing Prabhas.
"When Varun said that, I felt really bad—I felt like I had to tell Prabhas. I picked up the phone and told him about what Varun had said. He said, 'But why?' I said I don't know. Prabhas asked why did he say that? So I said, 'I don't know, Varun's mad…'," she remarked.
Kriti also shared that she had asked Prabhas not to take it seriously.
Kriti Sanon claims that she is single and regards Prabhas as a close friend. They acted together in "Adipurush," which is slated for a June release.