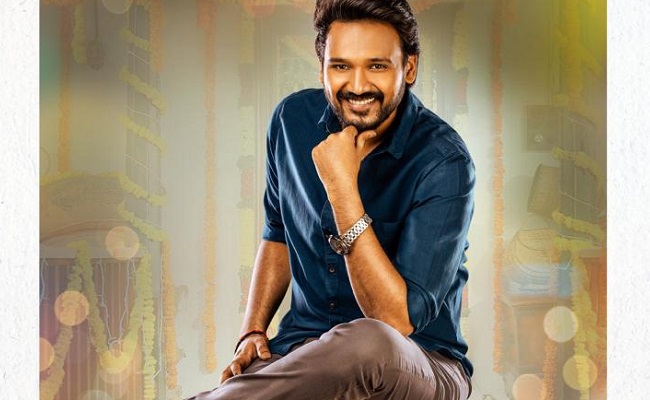 Confidence is ok but overconfidence is detrimental. While Megastar's Godfather and Nagarjuna's 'Ghost' are releasing for this Dasara, 'Swathi Mutyam', the debut film of Bellamkonda Ganesh is also releasing amidst those two titans.
Varsha Bollamma is the heroine and the director is a new guy. The film is a small one with a Rs 10 Cr range budget.
Anybody would release this kind of film in a safe zone. But producer Naga Vamshi is particular about releasing Swathimutyam on October 5th.
'Ghost' will have more theatres in Naizam as its producer Sunil Narang is a big exhibitor with many theatres in hand. Godfather's producer is NV Prasad who has more theatres in the Ceded region.
In this scenario producer Naga Vamshi may not have financial risk but the openings for his 'Swathimutyam may suffer.
The first choice of audience will be the two biggies, but of course they continue their patronage for the best content. But can Swathi Mutyam bag such talk? That's the million dollar question.