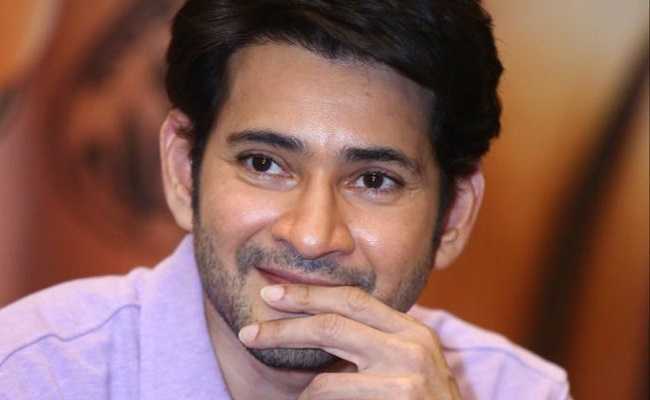 Mahesh Babu's Sarkaru Vaari Paata is due for release in just couple of days with premieres in USA and some other places on May 11th.
The actor says it was tough emotionally and mentally for the team to carry this film for two years.
"The shoot got postponed and we were not sure about the release of the movie. The only frustration we had was the uncertainty due to pandemic."
The film's title poster was unveiled for Krishna's birthday.
"Parasuram wanted to announce title on May 31st and a poster was needed to be designed. My hair was short back then. Bharat Ane Nenu poster was used to design the poster. It was really impressive with the tattoo and the earring. Then, we started working on the look of the film."
Mahesh Babu heaps praises on his director Parasuram for designing such an energetic character.
"I really enjoyed working for few scenes. The dialogue delivery, modulation, body language and some scenes have reminded me of Pokiri days."
He further says Parasuram has tremendous spark in writing. "I always believe that if a writer is a director also, then it's amazing."
Mahesh Babu informs the song Murari was removed and it was replaced with Ma Ma Mahesha.
"After watching the flow, director came to the decision of including a mass song. Thaman then came with Ma Ma Mahesha tune. It was an extraordinary tune.
Even dubbing was done by the time and we almost drained. After listening to the song, we decided to do it as it was highly energetic. Moreover, I didn't do such mass song earlier. It's going to be one of the highlights of the movie."
Mahesh Babu's dialogues in the trailer surprised many. Mahesh Babu clarified saying, "There are certain films where you need to behave like the character. For example, in SVP, the characterization demanded certain dialogues. I didn't mind much about it, to be very honest. And when you see the film, you will know what I'm trying to say."
He informs Keerthy's characterization in SVP will be surprising. "There are many highlights in the movie, one being the love track. Keerthy has done a terrific job."
All the songs in the movie became super hits. Interestingly, Mahesh Babu initially didn't like the tune.
"Thaman put in his heart and soul for the film. We instantly didn't like Kalaavathi tune. I wondered whether everyone will like this slow melody or not. Director had his own doubts, whether it will be good if a hero can sing such a song. However, Thaman was very confident about this song becoming such a big hit. His BGM is one of the highlights."
Mahesh says he was surprised by the simplicity of AP Cm Jagan Mohan Reddy.
"Jagan was very warm. There was lots of conversation happened on the day. He's very interested to find out what was happening. I suggested there should be many such meetings. We had an amazing time."
He is excited to work with Trivikram Srinivas. "I love his dialogues basically. I just can't wait to get onto the sets and start the project. It's a very different film."
Mahesh Babu also informed that his film with Rajamouli will be a Pan India project.
About his children, Mahesh Babu stated, "Sitara decided to become an actress. Gautam wants to do something different. He wants to go abroad and study."
The actor made it clear that he will never do biopic of his dad superstar Krishna. "My dad is like a god to me. Even if somebody approaches me with a script, I won't do it."
Mahesh Babu also clarified that he loves doing Telugu films, rather going to Bollywood or other industries.