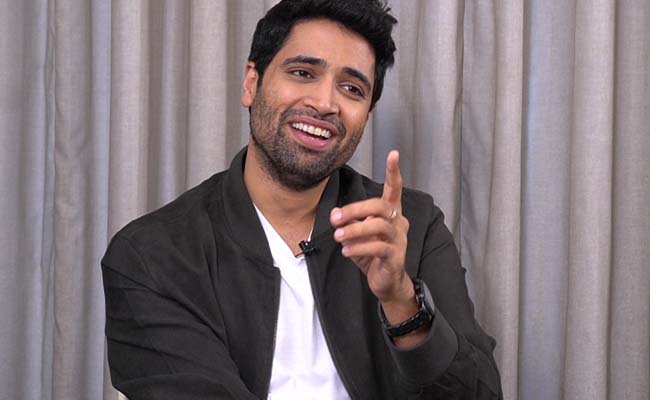 Adivi Sesh is enjoying the best phase of his career. The actor scored six back-to-back superhits and his recent outing HIT2 reached the breakeven mark in just 4 days.
Sesh in his exclusive interview with us made some interesting revelations about HIT2 and his next projects. He also expressed his happiness for the encouraging words of Balakrishna and Venkatesh about the movie.
Sesh says when a director narrates a story, he listens to it as a general audience and then marks boring portions in it so that they can tie up loose ends. He affirms Sailesh Kolanu is the kind of director who exceeds our expectations every time.
When asked about a portion of the antagonist's sacrifice for his girlfriend, he clarifies people will do anything for their loved ones.
"I feel especially in our culture, there are people who can give life for a girl if he loves her honestly. When I was 19, I told a girl that I would give her my kidney."
The actor says every technician should be given the due credit and avows all his directors have got huge offers.
"Sailesh was appreciated for his work in HIT2, and Shashi Kiran Tikka got a Bollywood offer."
Sesh made an interesting revelation that the romantic portion in the song Urike Urike was shot on the bed of Adivi Baapiraju.
"KD's house is of Adivi Baapiraju's great-granddaughter. When Sailesh approached to shoot the movie there, they denied the permission. But when they were told I'm doing the movie, they gave the permission immediately, perhaps I'm their distant relative. The romantic song Urike Urike was shot on Baapiraju gaaru's bed."
Sesh says he is loving all the memes on HIT2. "There are a few memes saying MAX as the real hero of HIT2. I'm enjoying those memes."
Sesh informs he is working on the story of Goodhachari 2 and also signed a movie under Nagarjuna's Annapurna Studios. He also said that he is willing to do a proper love story.
"I can't reveal much about Nag sir's movie. But it's a different one from his other movies. Though I don't want to include dance numbers in Goodhachari2, you will soon see my dances in one of my upcoming movies."
Watch this video for full interview: