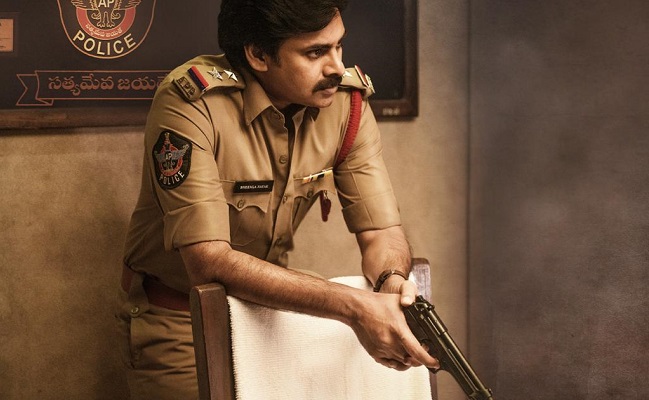 It has been nearly two weeks since power star Pawan Kalyan's latest film "Bheemla Nayak" has hit the silver screen amidst a lot of hype and controversy.
The film, which has generated a lot of euphoria among Pawan Kalyan's fans, is now gradually fading out of the screens, with new big ticket films like Radhe Shyam getting ready for the release in a couple of days.
Yet, it appears Bheemla Nayak continues to attract various sections of people, particularly, the police department, simply because the protagonist of the film is an angry young police officer and the department was shown in high esteem in the film.
Apparently impressed with the movie, Hyderabad police commissioner C V Anand has given a bumper offer to women police officers on the occasion of International Women's Day on Tuesday.
He bought tickets for 1200 women police officers of various ranks to watch Bheemla Nayak in GVK Mall in the evening, so that they could get inspired from the tough cop, the role played by Pawan Kalyan. He made the offer at the International Women"s Day celebrations held by the police department/
The women cops, who normally do not find time to watch films, are on cloud nine with this offer, as they would be able to watch the film of their favourite hero. They thanked the CP for the kind gesture.
Speaking on the occasion, Anand said he was very proud of women playing tough roles in various fields, including the army and the police department.
He said even in films, women police officers are being shown in high esteem and in the recent past, there were many films highlighting the importance of women.
"I have seen many women joining the police department, after being inspired by women police characters in the films. It is very difficult for women to do policing, but they are discharging their duties effortlessly. We shall strive to provide all facilities to women police officials," he asserted.