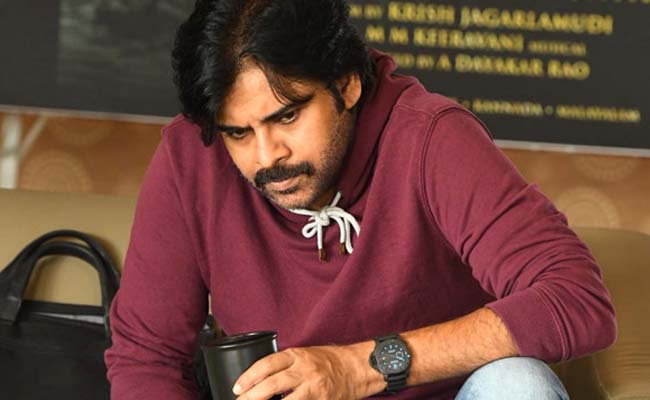 Pawan Kalyan is just behind earning money and nothing else. He renounces acting in films when he has enough resources in hand. When he feels drained, he comes and acts in films. But the reasons he cites in both the cases are different. Let us peep into the past and present to know in detail.
After Agnyaathavaasi in 2018, Pawan Kalyan said that he's not interested in doing films any more. He has almost announced a retirement kind of thing. As per sources, he had enough bank balance by then. He released no films in 2019 and 2020.
But again in 2020 be re-announced that he has to do films as he has no money to pay even EMIs. He said that he has no channels and cement factories and so he has to earn only through films but nothing else. Did anyone tell him to stop doing films? Why should he announce his retirement and why should he come back again with another announcement citing silly reasons pointing out others?
When Hari Hara Veera Mallu was in the planning stage, he started Vakeel Saab for Dil Raju. He took advance payment from AM Ratnam for Hari Hara Veera Mallu and that has been pending for years even now.
There is news that he took Rs 45 cr as advance from Mythri Movies for Harish Shankar's "Bhavadeeyudu Bhagat Singh". After keeping the producers and the director in waiting mode for quite a long time he didn't give a positive nod for the script. Knowing that Pawan is showing interest in the remake of 'Theri', Mythri banner proposed that they would like to produce the film in the place of Bhavadeeyudu Bhagat Singh. But Pawan didn't give a positive nod to this either.
Meanwhile, he started and finished Bheemla Nayak, keeping Hari Hara Veera Mallu on the back burner in sim mode. Of late the film is again on rails now. But insiders say that he has been shouting at Krish stating that things are not in order. Many say that once he gets his payments, he finds faults with every damn thing and he doesn't show interest in the project as his mind keeps on searching for new 'advance checks'.
As expected he took a huge advance payment from People Media Factory for the remake of a Tamil film in the direction of Samudrakani. All that he has to invest is only 20 days for its shoot but he is not giving his time.
Freshly, the above-mentioned remake of Tamil film Theri in the direction of Sujith went to DVV Danayya. Pawan listened to Sujith's narration and okayed it to take advance payment.
Here the invisible hand that is running this show is that of Trivikram Srinivas as many believe. Pawan signed Sujith's Theri remake with the involvement of Trivikram. The recent Bheemla Nayak also has happened in the same fashion.
On a whole Pawan Kalyan is a big actor even off the screen who focuses only on taking as many advance payments as possible and blames others for not putting the things in order to complete the projects.
If he is not greedy, at least he should have ethics to say that he cannot accept any new advance payments until he completes the existing projects in hand.