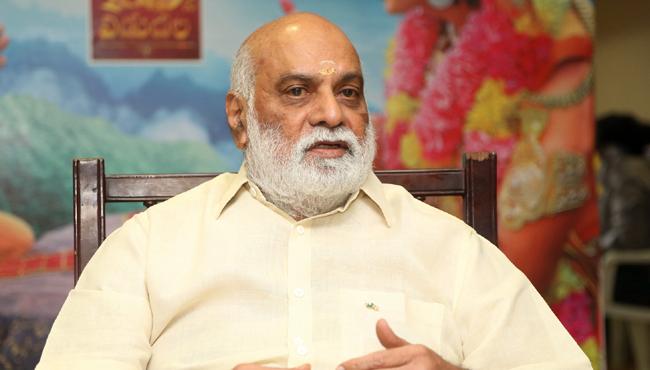 Netizens in social media are playing with K Raghavendra Rao for his tweet condemning the change of NTR University name.
He tweeted that Telugu Thalli is shedding tears for removing the name of NTR from the university.
K Raghavendra Rao said a few years ago that he prefers to live in peace keeping all the politics and controversies aside.
He spent enough time earlier as SVBC Chairman. But all of a sudden the political tweet he posted disturbed him with heavy trolling from the netizens.
The netizens are asking him where he stood when NTR was shedding tears during the vennupotu episode.
"Keep aside the topic of fictitious Telugu Thalli's tears. Where were you when NTR was shedding tears? Were you with NTR or Chandrababu?" a netizen asked.
"Even nandhamuri and Nara families are not crying...then why do our thalli cry sir??..CBN has been using the NTR name only when he is not in power to grab votes..it's a known fact," another netizen asked.
Another social media post goes like this- "Wasn't YSR a son of Telugu Thalli? Why would she cry if the name of a son is replaced with the other? Telugu Thalli had many great sons like Alluri Seetarama Raju, Potti Sreeramulu and Prakasam Panthulu. Wouldn't she cry if all those stalwarts were ignored and named every street with NTR and his statues?"
"KRR might have understood now that making a political comment is not as easy as showing the navel beauty of heroines", another netizen posted after observing the gush of trolls.