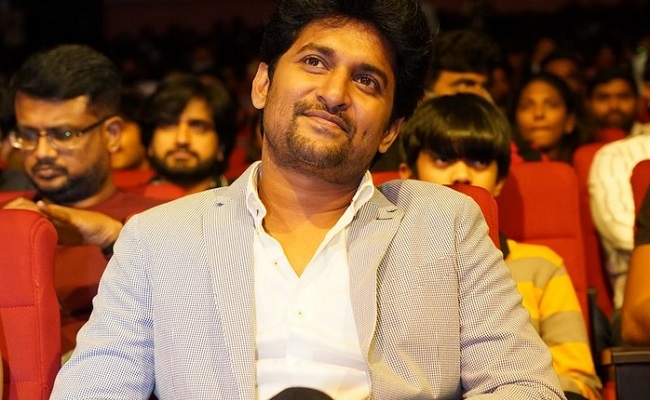 Natural Star Nani's Shyam Singha Roy has released today across the globe and is getting a good response.
The team had called for a Pressmeet to share their happiness. The team has celebrated the success by cutting a cake.
Speaking at the event, Nani said, "My trust has come true. I am flooded with messages like never before from wellwishers, industry folks, social media, etc. Shyam Singha Roy is one film I will be always proud of. The audience has proved me right. I already message Rahul and other team members last night itself about how I am proud of the film. I thank each and everyone".
Sai Pallavi also sounded very exciting about the success.
"Even though we are confident, there is some small doubt about how the audience will receive the film. The audience has given their verdict. We are so happy and relieved. I felt emotional and happy seeing the audience's reaction. It will be a very memorable film for us. Those who did not watch the film. Please do. You will like it for sure," the actress said.
Director Rahul Sankrityan is short of words.
"I am yet to process this. I need some more time. I am very happy with the response. I am getting good response in Tamil and Overseas as well," he said.
Debut producer, Venkat Boyanpally is a happy man and thanked Nani and the team profusely.
"Nani trusted the story and we trusted Nani. Finally, it paid off and audience gave us a big hit," he said.