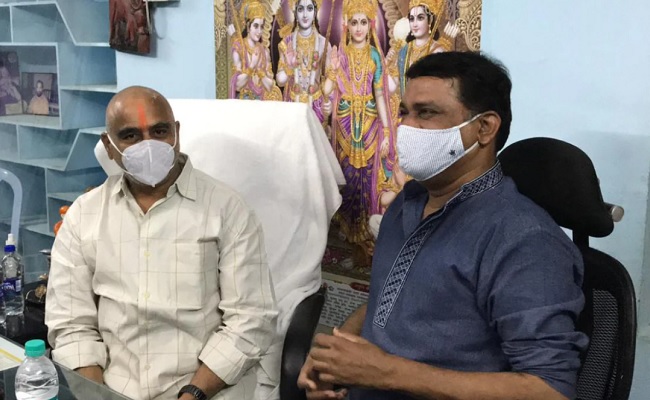 Former minister and senior Telugu Desam Party leader Ganta Srinivasa Rao, who resigned from his assembly membership in protest against the privatisation of Visakhapatnam Steel Plant, met assembly speaker Tammineni Sitaram on Thursday.
Ganta, who represents Visakhapatnam (North) constituency, went to the camp office of Tammineni in Srikakulam and had a private talk for nearly an hour.
Though it was leaked to the media that Ganta insisted on the acceptance of his resignation, there are believed to be other political reasons for the same.
Sources said Ganta asked Tammineni to accept his resignation only after the completion of the Visakhapatnam Steel Plant privatisation process. Till such time, it could be kept pending.
If the Speaker uses his discretion and accepts the resignation, it would be tough for Ganta to fight the elections again and win the seat. For the TDP, too, it would be difficult to retain the seat.
There is a talk that Ganta has sought Tammineni's help to join the YSR Congress party, as there is a stiff resistance from other YSRC leaders including party general secretary V Vijay Sai Reddy.
It is not exactly known what Tammineni has promised him.