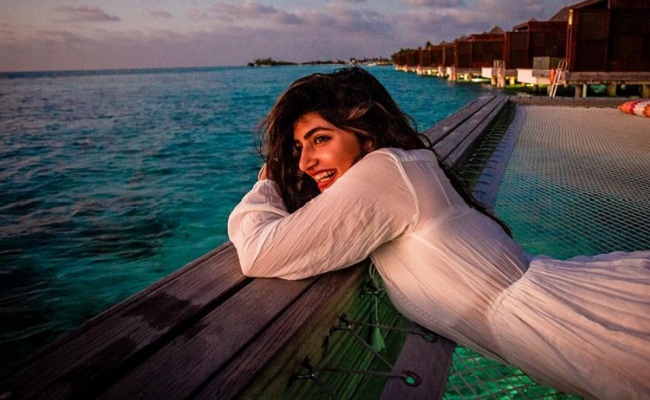 The aggression displayed by actress Sreeleela is not normal. She has been signing an excessive number of films, some of which are considered overly ambitious projects.
After the films Pelli Sandadi and Dhamaka, she has signed on to three consecutive films with the same production company.
These include the films on Sitara, where she is set to star alongside Vaishnav Tej, Naveen Polishetty, and Mahesh Babu. Additionally, she has also been given the opportunity to work with Pawan Kalyan under a different banner.
Recently, Sreeleela has agreed to yet another ambitious project with the same production company. She will be playing the lead role in the upcoming film, which will be directed by Gautam Tinnanuri and starring Vijay Devarakonda.
There is no doubt that this project will be even more ambitious than her previous ones. In fact, the films with Vaishnav Tej and Naveen Polishetty now seem minor in comparison.
It has been reported that Sreeleela is currently working as the lead actress in four films, including the films Sitara and one with Pawan.
If she were given projects with other big stars such as NTR, Bunny, Prabhas, and Charan, she could easily become the number one actress of this generation.