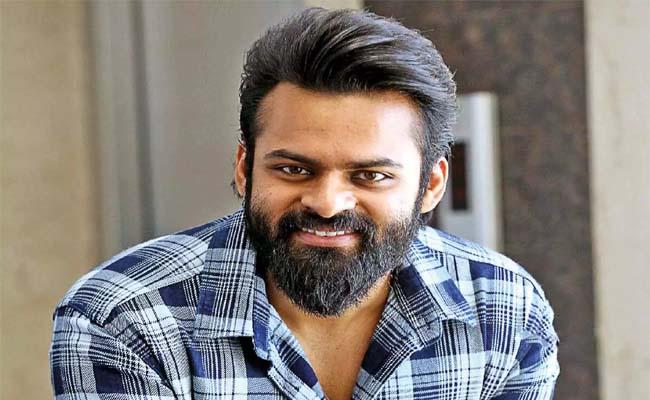 How is Mega hero Sai Dharam's health now? Many fans are still waiting to know. Is he really back to normal? Why are his photographs not coming out? Is he really out of shock? All these questions have been lingering in the minds of many.
There are no more updates other than the tweets of Chiranjeevi and Pawan Kalyan that he was discharged from hospital. Hareesh Shankar released a picture putting his hand in hand with him, but his face was not revealed.
Here is the latest update of Sai's health.
He is almost getting well. He can sit and talk now. But his body has shrunk a lot. He was looking so lean, much to the surprise of everyone.
It is known that he has been working on weight reduction for quite a long time before the accident. But having no food for weeks together due to the accident and even now on a special diet, he lost a lot of weight.
The good thing to note is that his face has no bruises or spots. He is looking very healthy and happy. But due to shock, his speech was slurred a bit. Sources say that will be corrected in a week.
He is meeting only one person per day that too in the evenings. By regular interactions with people, his speech is becoming normal, say insiders. On the whole, he is spending the time getting relaxed to the maximum.