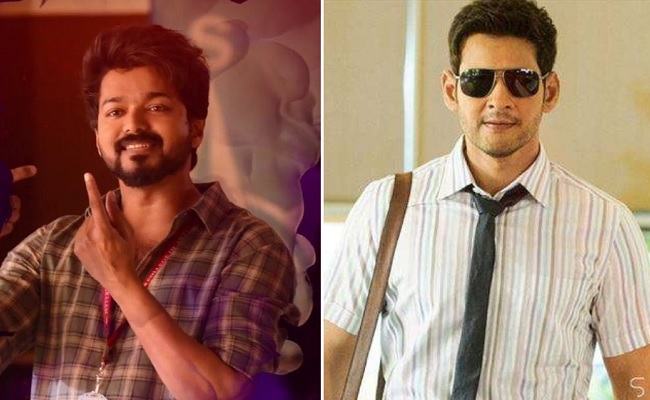 Is Superstar Mahesh Babu a dummy star? Such a disgusting trending is initiated by Tamil star Vijay's fans.
Enraged Mahesh Babu's fans not left behind trolling Vijay. They have unleashed a trending topic with #RemakeStarVijay.
Now both these hashtags #DummyStarMaheshBabu and #RemakeStarVijay are trending on Twitter for hours and they featured among the topics in India.
The fans of Vijay and Ajith have a dubious record of fighting online with silly and stupid hashtags. The fan wars between them are well-known. But now Vijay's fans are fighting with Mahesh Babu's fans crossing the borders of the industry.
Who initiated the war online is not known but both Vijay's fans and Mahesh Babu's fans are posting idiotic memes against each other stars. Ajith's fans lent support to Mahesh Babu in this war and it is now trending.
Vijay had acted in Tamil remakes of Mahesh Babu's several blockbusters that include 'Okkadu' (Ghilli in Tamil) and 'Pokiri' (Pokkiri in Tamil).
While the entire world is tensed with the coronavirus outbreak and growing number of deaths, and Indians are not stepping out of their homes during this lockdown period, the fans of these stars have unleashed this idiotic trending.