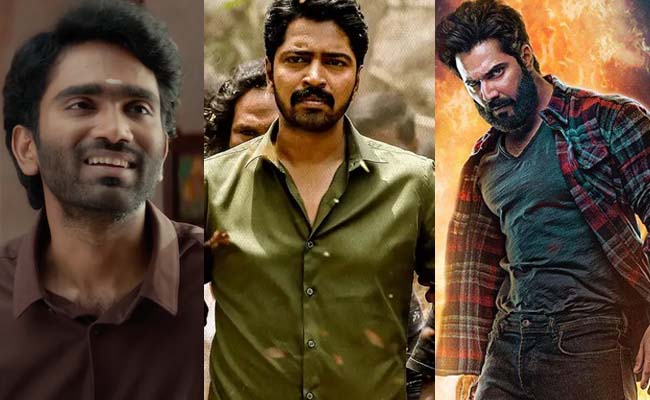 We have been seeing two big films clashing at the box office. But it is rare to see dubbed films giving competition to straight films. Now Allari Naresh is facing the same situation.
His latest film is "Itlu Maredumilli Prajaneekam''. This is releasing on the 25th of this month. On the same day two dubbed films, Love Today and Todelu are coming up.
Love Today was a big hit at Tamil box office. Dil Raju is releasing this in a big way in AP. This has become a headache for Allari Naresh. These days the dubbed films are performing well. The recent Kantara is the best example.
Even if Love Today works in a reasonable range, it affects the prospects of Allari Naresh's film. Because Love Today is a youthful film while Maredumilli Prajaaneekam is a serious subject.
Todelu is another film that is dubbed from Hindi coming up in the aegis of Allu Aravind.
Thus two big producers Dil Raju and Allu Aravind releasing two dubbed films has become a problem for Allari Naresh. We have to see what happens.