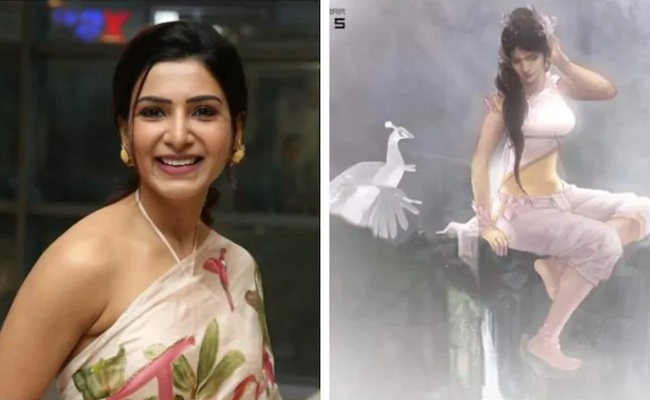 Samantha playing the lead role in Gunasekhar's upcoming epic drama Shakuntalam took many by surprise.
Samantha has become very choosy with her movie assignments lately and this is her first in a long time.
Buzz has it that Dil Raju played a pivotal role in getting Samantha on board for the film.
The veteran producer has been desperately trying to launch biggies and interesting projects with the mid-range actors.
Dil Raju couldn't compete with the young producers who are being very aggressive in recent times.
Young producers are offering fat paychecks for top directors and actors leaving a practical producer like Dil Raju behind in the race.
Dil Raju recently heard the script of Shakuntalam and has seen potential in it. Hence, he took the initiative and signed up his 'Jaanu' actress for the lead role.
Dil Raju will be co-producing Shakuntalam, which is expected to be announced shortly.