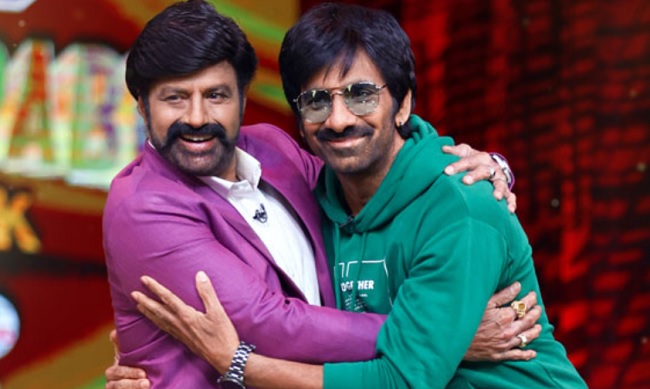 Ravi Teja and Balakrishna have come together on screen for the first time. Ravi Teja is the new guest on Balakrishna's talk show, Unstoppable. The episode will be streamed on December 31st as the New Year special.
The promo of the episode is out. In the episode, Balakrishna popped a question about a rumor about themselves. Rumors said Balakrishna slapped Ravi Teja over an issue many years ago.
Balakrishna broached the topic, and Ravi Teja replied, "those who have no work to do must have created such rumors."
They shared a fun vibe on the show. Balakrishna also asked how was he named in a drug case when he is known for fitness and a healthy lifestyle. To which, Ravi Teja replied, "I was shocked myself."
We need to watch the full episode to know his complete answer to that question.