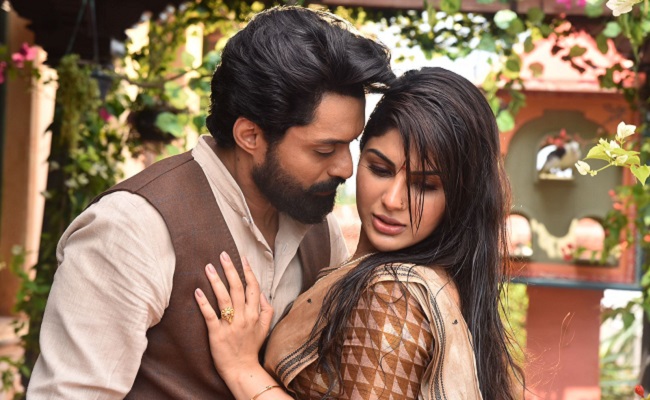 Talented actor Kalyan Ram's upcoming films, Devil, a period drama is releasing worldwide on November 24th, 2023. Samyuktha is playing the female lead.
The film has everyone's attention with the recently released banger teaser.
The makers started the film's musical promotions with the first single "Maaye Chesi." This beautiful melody sung by Sid Sriram is out now.
The release of "Maaye Chesey" marks the beginning of an exciting musical journey that will captivate the hearts of the listeners.
This melodious chartbuster has an instantly attractive retro vibe. With the soulful voice of Sid Sriram, wonderful words of Satya RV and Harshavardhan Rameshwar magical tune, this melody really grows on you.
Brinda master Choreography is just beautiful and it compliments each word. Kalyan Ram and Samyuktha chemistry is amazing and thier costumes captures everyone attention.
Makers took extreme care in creating the world of Devil. This melody is sure to rule everyone's playlist.
Devil - a film produced and directed by Abhishek Nama. The film has its story provided and dialogues provided by Srikanth Vissa.
Soundarajan will be handling the cinematography. Gandhi Nadikudikar handling the artwork.