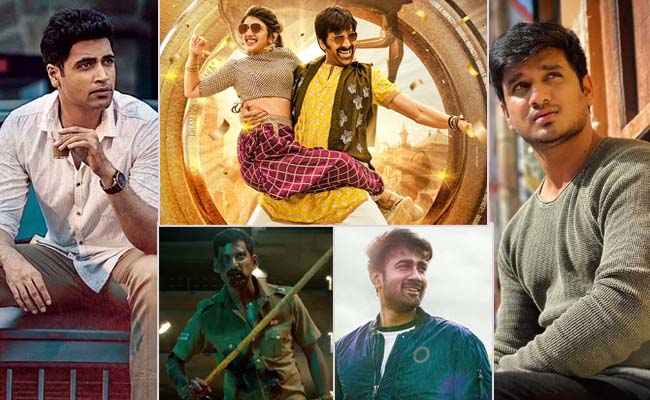 Tollywood received a good finishing touch last year. Akhanda and Pushpa ended up as biggest hits in Dec 2021.
Then which films would achieve that feat in 2022? What are the potential films that are going to give a pleasant finishing touch to 2022?
Though there are no big ticket films like in 2022, there are some promising films hitting the screen this month. Hit 2 is the latest one with Adavi Sesh in lead role. The title 'Hit' is a franchise and Nani is the producer. There are several expectations on this film due to the starcast and producer.
Another film that is hitting screens this month is 18 Pages starring Nikhil Siddharth who scored the national hit Karthikeya 2 this year. This film has some added glory with Geeta Arts and Sukumar Writings being part of this project.
Another crazy project that is coming up this month is Dhamaka with Ravi Teja in lead. This is coming up as a full length entertainer in the direction of Trinatha Rao. Already the publicity is going on for this film. The songs are being released one by one. Ravi Teja who already bagged two flops this year is awaiting to score a hit with Dhamaka.
Audience also pinned up their interest on films like Anni Manchi Sakunamule and Lathi. As Anni Manchi Sakunamule is coming up on the banner of Swapna Movies there are some expectations on it. Vishal's Lathi also has a waiting list from the target audience.
We have to see how many films give a good finishing touch for this year.