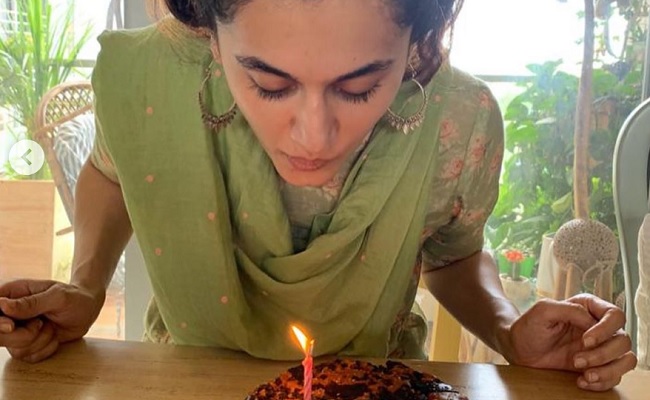 Tapsee pannu, the darling of many hearts has recently celebrated her birthday. She has been with her family in the lockdown and spending the warm bonding moments.
She got decked up in the sardarni avatar cladding in salwar kameez, long ear wear and a lovely pony.
She may have said she is cancelling out a year since she is in lockdown, but she was happy to be with her sister, and her parents who are down from Delhi to spend time with her.
She cut a chocolate cake and kept the mobile away. Yes, that's the style in which she celebrated her day last week.