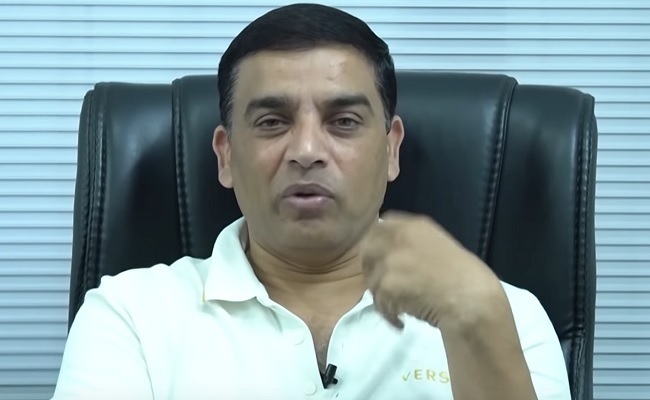 F2 was a blockbuster and F3 is steady with good talk. There is an announcement about F4 as well. But can Dil Raju do that project is the point of discussion.
It should be underlined that Dil Raju faced several problems while starting F3. There is a grapevine that both the heroes didn't agree to do the project unless the remuneration is doubled.
Besides, the number of renowned padding artists shot up the budget. A source says that Rs 30-40 Cr was incurred only on remunerations and the making has burned Rs 75 Cr. But still, this was a profitable venture.
Andhra was sold at 30 Cr ratio and Ceded at 11 Cr. Though Naizam was an own release by Dil Raju, its value can be around Rs 15 to Rs 20 Cr. There is enough non theatrical value.
But to make F4, the budget would cross Rs 100 Cr as the director said that there will be a third hero to bring in more impetus in overall entertainment.
If another hero has to be taken, then about Rs 10 Cr has to be added to the budget. Moreover, all the existing heroes and heroines may ask for an increase in their payment. If that happens, then the project would be in risk.
Already Anil Ravipudi is lined up to do films with Balakrishna and NTR or Mahesh Babu. Only after these, his F4 will be decided.