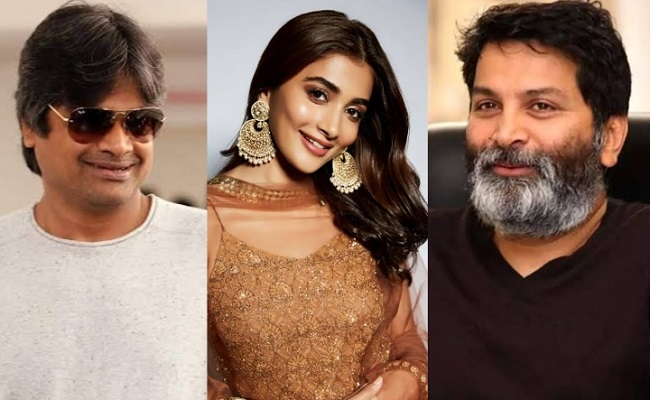 It is very difficult for any successful actor or actress to bag offers again and again from the same directors until and unless he or she is highly professional, duty minded, entertaining, cooperative and not at all boring.
Pooja Hegde seems to be filled with all those qualities to get opportunities again and again from the same directors.
It is known that Trivikram Srinivas made two films 'Aravinda Sametha' and 'Alavaikunthapuramulo' with Pooja so far. Now he is working with her again for the third time.
Similarly Harish Shankar made 'Duvvada Jagannatham' and 'Gaddalakonda Ganesh' with Pooja till now. Now he is considering her for his film with Pawan Kalyan as well.
Both Trivikram and Harish seem to be the hardcore fans of Pooja Hegde. Both are working with her for the third time.