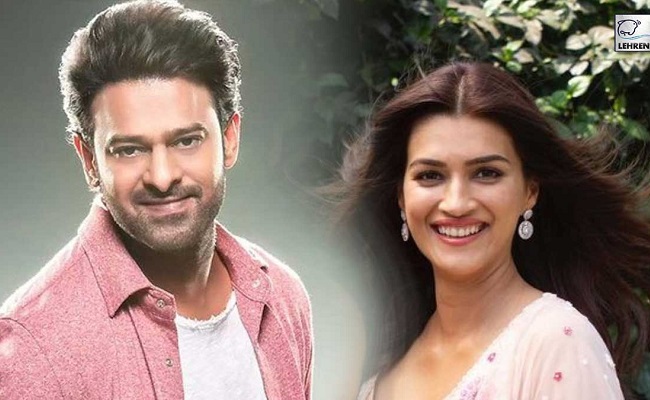 Following Bollywood actor Varun Dhawan's comment, rumours that Prabhas and Kriti Sanon are an item went viral. That story was front and centre at every news organisation. The story quickly spread across social media and became a trending topic.
Fans of Prabhas became ecstatic as news of Kriti and Prabhas's relationship was confirmed by Varun Dhawan.
Previous video interviews with Kriti Sanon were being uploaded along with her comments on Prabhas. Moreover, they are tagging her and calling her "vadina" on various social media platforms.
Some have said that Kriti Sanon is the luckiest woman alive. Fans say that Prabhas is the best man on earth and that women who find themselves with him are the luckiest people on the planet. Some fans think Kriti is the best match for Prabhas.
There were rumours that Prabhas was dating Anushka Shetty. The media was rife with stories about their engagement and impending nuptials. However, the rumors died naturally.
Now, Kriti has become a favourite among Prabhas's fans.