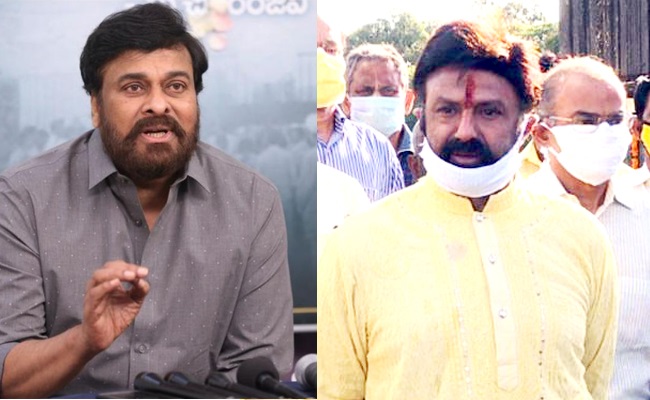 With the coronavirus cases rapidly increasing, the Government is looking to impose new rules during the post-lockdown period.
Children below twelve years and Adults above sixty years are going to be strictly prohibited from coming out until the situation is in control.
This rule applies to all industries including the cinema industry. Actors and technicians above sixty years will not be allowed to work until conditions get back to normal.
This means our veteran star actors like Chiranjeevi, Balakrishna, Nagarjuna and many popular character actors that are above sixty cannot work.
Producers should plan schedules that don't need any of those character actors if this rule is passed, which will be a huge hurdle for many movies.
None of the movies featuring our veteran superstars in the lead roles also cannot resume shoots. Looks like, film industry will be largely non-operational if this rule comes into effect.