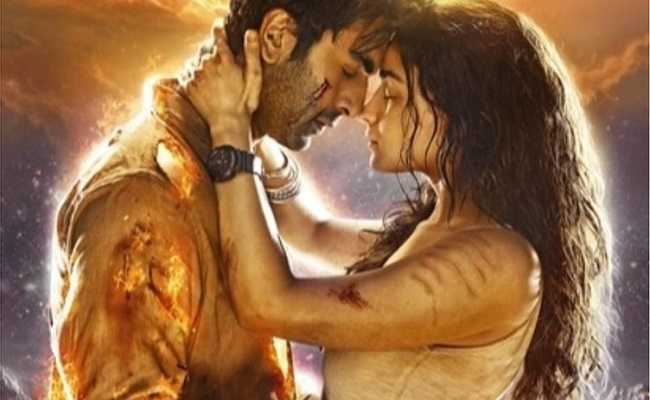 'Brahmastra' is the film that is set to release on 9th of September.
The Advance bookings were opened across the nation almost 7-8 days before and the result is tremendous as per the trade sources.
It is said that the PVR theatres have seen more advance bookings for 'Brahmastra' than that of 'RRR' in Hindi.
This phenomenon is seen prominently in the northern belt. But here is a point to be noted.
The ticket prices of 'Brahmastra' 3D version are more than that of the conventional ones and so the total collection appears to be bigger.
While 'RRR (Hindi)' made Rs 2.19 Cr through advance bookings until Thursday, 'Brahmastra' made Rs 2.3 Cr until Sunday at PVR screens.
There are four more days left for the final closure of advance bookings and so it has to be seen how much it collects finally.