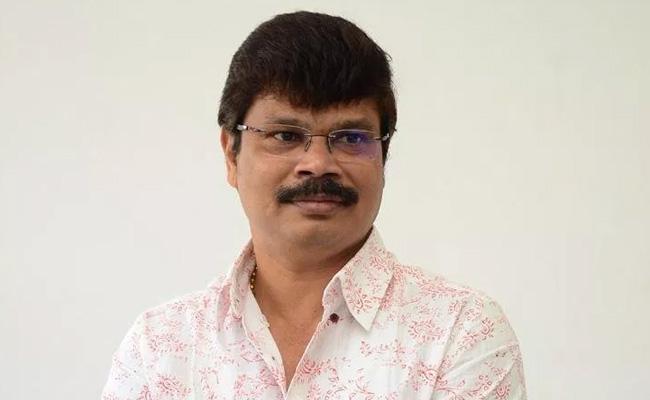 There is a very big propaganda that Boyapati Srinivas is back on track with Akhanda. But there is no hero who is ready to give dates to him. Big heroes are still far away from Boyapati.
The effect of Vinaya Vidheya Rama doesn't go away from the memory that soon. At the same time there is a very big belief among the film circles that Akhanda became successful due to the hype surrounding Balayya but not because of the content.
At this juncture he is getting advances from the producers but not the dates from heroes. Sitara Productions banner had given him some advance. Their idea is to create a combination with Pawan Kalyan. But no one knows when this can be possible.
On the other hand his relation is patched up with Mythri Movie Makers. But he needs a hero for that.
There is news that Ram is interested in working with Boyapati. But it is not that easy to convince Ram with the script. So Boyapati is in the process of setting up a project with Balayya again.
Boyapati's chemistry works only for Balayya. He hardly made any hits with others. The kind of exaggeration in drama and the loudness that Boyapati shows in his films suits only for Balayya but none else.
So it is the right idea for Boyapati to go with Balayya again. There is news that he is planning not one but two projects with him this year. Thus he wishes to lift the advantage of Akhanda success.