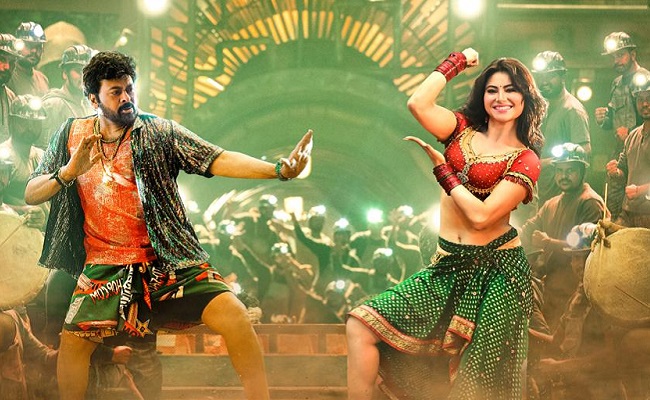 "Boss Party" is the first single from Waltair Veerayya which has come from Devi Sri Prasad.
Though the music and the tune sound to be original, the idea of lyrics is apparently inspired from 14 year old movie 'Silambattam' of Simbu which was released in 2008.
Later the film was dubbed into Telugu as Maa Vaadu. The most played song "Where is the party" of that time was from this film which goes on the lines of finding the ideal place for partying.
The female voice in that old song askas "Where is the party?" and here the same phenomenon is repeated.
On a whole DSP underperformed as lyricist with 'Boss party'. There are no sparks in any expression. Adding to that the main male singer Nakash Aziz also failed to bring in the pep to the song.
Many have assumed that this song would be another 'Ammadu Kummudu' but that impact is not felt on the first day. Only the mega aura should help now to pull up the song.