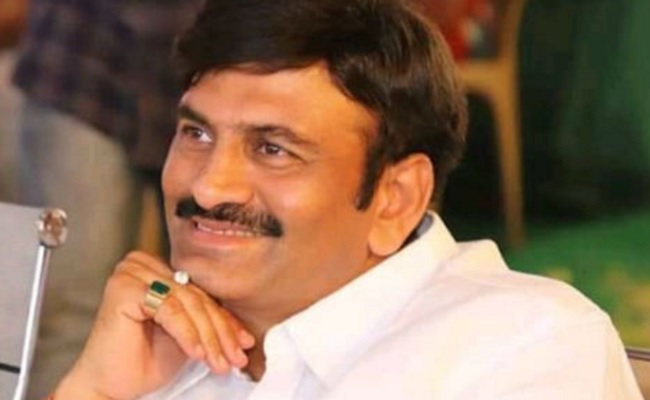 For quite some time, YSR Congress party's rebel MP from Narasapuram Kanumuru Raghurama Krishnam Raju had been in the news with his tall claims about his resignation from the MP seat and he has been extending his deadlines for the same from time to time.
Now, the people have realised that he is not going to do resign from his MP seat at all and that he is only throwing fake challenges at YSR Congress party led by Y S Jagan Mohan Reddy.
So, Raju has sought to divert the people's attention to some other issue and he chose the latest restrictions by the Jagan Mohan Reddy government on power star and Jana Sena Party chief Pawan Kalyan's latest flick Bheemla Nayak.
He took to social media for criticising the Jagan government for issuing fresh circulars to all the theatre managements not to sell cinema tickets at higher rates and screen additional shows for Bheemla Nayak.
He attached a latest notice issued by Gudlavalleru revenue authorities to the cinema theatres strictly warning them against selling tickets at higher rates.
The notice clearly mentions the name of Bheemla Nayak, saying action would be taken against the theatres if they violated the rules.
"When the rules are already there, what is the need to separately issue these kind of threatening notices? Government should stop resorting to such things. "Arachethitho Suryakanthini Aapaleru" (You cannot stop sunlight by trying to block it with your palm). I'm with #BheemlaNayak," Raju tweeted.
On Saturday, following the reports that the film was a huge hit, the rebel MP was on cloud nine, as if it was his own film.
"Hearty congratulations @PawanKalyan garu, @RanaDaggubati and the entire team of #Bheemla Nayak for the massive success! As I said, Arachethitho Suryakanthini Aapaleru," he tweeted.
He also added a line from the song from the film: "Lala Bheema, Adavi Puli Godavapadi.. Odisipattu, Danchi Kottu, Kathipattu, Adaragottu…"
Well, evari pichchi vaariki anandam!