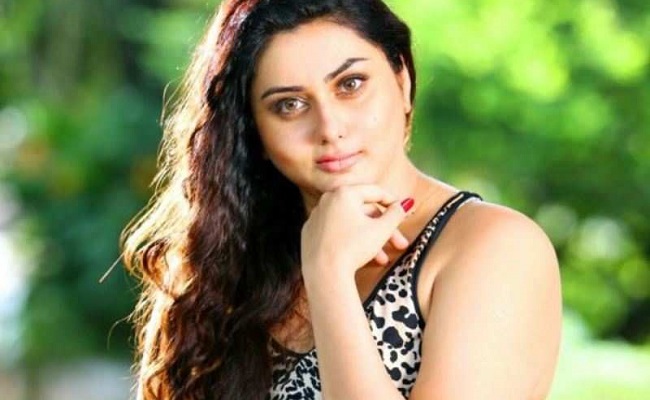 There has been a rumor that Namitha has increased her weight due to her drinking habit. She responded recently about the same.
Namitha has started her career with Sontham and eventually made her presence felt in the films Gemini and Billa.
Initially she looked slimmer but suddenly looked plump and eventually became bulky. Later she got married and distanced herself from the silver screen.
Recently she made a re-entry. Gossips said that she has increased her weight due to alcohol.
On her insta she made certain things clear about her weight. She said that Thyroid and PCOD made her overweight and nothing else. She didn't hide her weight as well. She revealed that she was 97.
She also shared that she wanted to end her life with severe mental depression but got rid of those thoughts by doing yoga. She also said that she is happy and peaceful now.