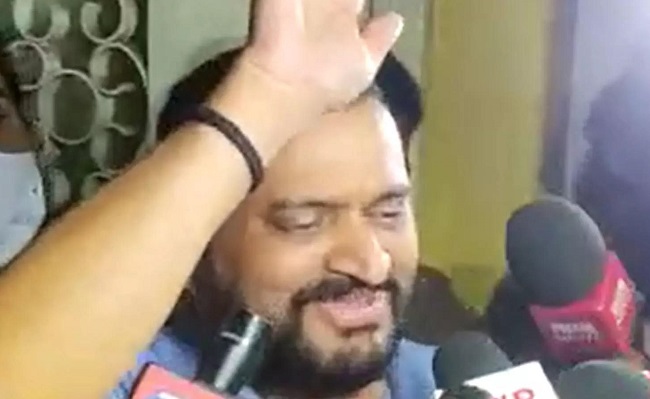 The MAA Elections fever is on. The actors are split into two groups and still it is yet to be seen who takes which side. But here is a fresh update.
Manchu Vishnu has not yet announced his panel while Prakash Raj did so. Manchu Vishnu will take some more time to decide the members in his team for the forthcoming MAA elections.
There is a buzz that actor and producer Bandla Ganesh will join the team of Manchu Vishnu.
Differing with Prakash Raj on the inclusion of actress Jeevitha in the panel, Bandla Ganesh has announced that he would contest the polls independently. But Vishnu and Naresh have reportedly asked him to contest from their side.
Pawan Kalyan is extending his full support to Prakash Raj's panel. So, Ganesh will be acting against his 'god' Pawan Kalyan in the MAA elections.
Meanwhile, Manchu Vishnu is keeping all his options open. He is determined to win the post of president of MAA at any cost.