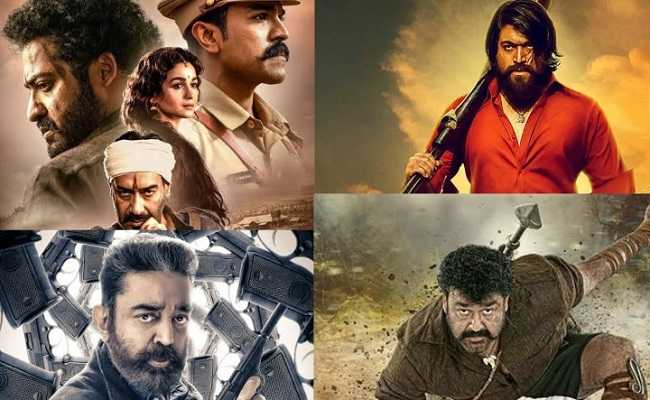 Bahubali2 has been the invincible winner at the Indian box office since 2017. The film broke all the records of all regional language films in the South and stood on the top making historic collections.
Many assumed that it will be difficult to break that record at least in the next ten years.
But by 2022 the records were shattered by the respective regional language films in the regional zones.
Rajamouli's own film RRR broke the records of Bahubali2 in AP and Telangana. Though the heavy rise in ticket prices helped the film to make this feat, it's really an impressive show at the end. RRR collected Rs 415 Cr in AP and Telangana put together. Bahubali2 could make Rs 307 Cr in this region.
Coming to Tamilnadu Kamal Hassan starring Vikram broke the records of Bahubali2 making an impressive Rs 150 Cr. Bahubali2 could touch the Rs 146 Cr mark.
The situation is similar in Kerala as well. Pulimurugan made a collection of Rs 79 Cr surpassing the feat of Malayalam Bahubali2 which could gross Rs 73 Cr.
Sandalwood made its first ever pan Indian blockbuster in the form of KGF2 which made a whopping collection of Rs 165 Cr in the home turf breaking the Bahubali2 collection which was at Rs 129 Cr.
So, now the films which are bigger than KGF2, RRR and Vikram prove to be the biggest ones in Indian filmdom. Thus the regional language films scaled up the might of Indian cinema. This is really an incredible feat by all these films in the post pandemic era.