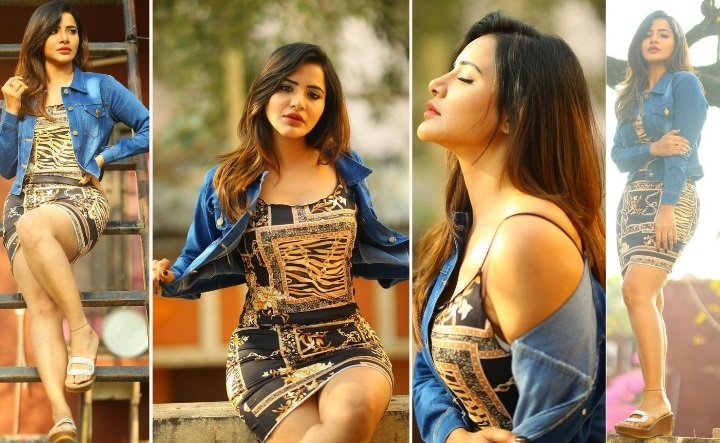 Popular anchor Ashu Reddy made an impression immediately after she debuted in season 3 of 'Bigg Boss Telugu' with her glamour appeal.
Ashu Reddy gained further popularity when Ram Gopal Varma boldly interviewed her.
She slapped his face in the video when he commented about her thighs. Never shies of being aggressive on social media, Ashu Reddy has now made a bold statement.
Posting pictures of herself showing off her thunder thigs, she wrote, "Hotness lies in your eyes, not in my thighs!!"
Her caption went viral and thousands of people liked it.